2014 Nissan Rogue vs 2014 Honda CR-V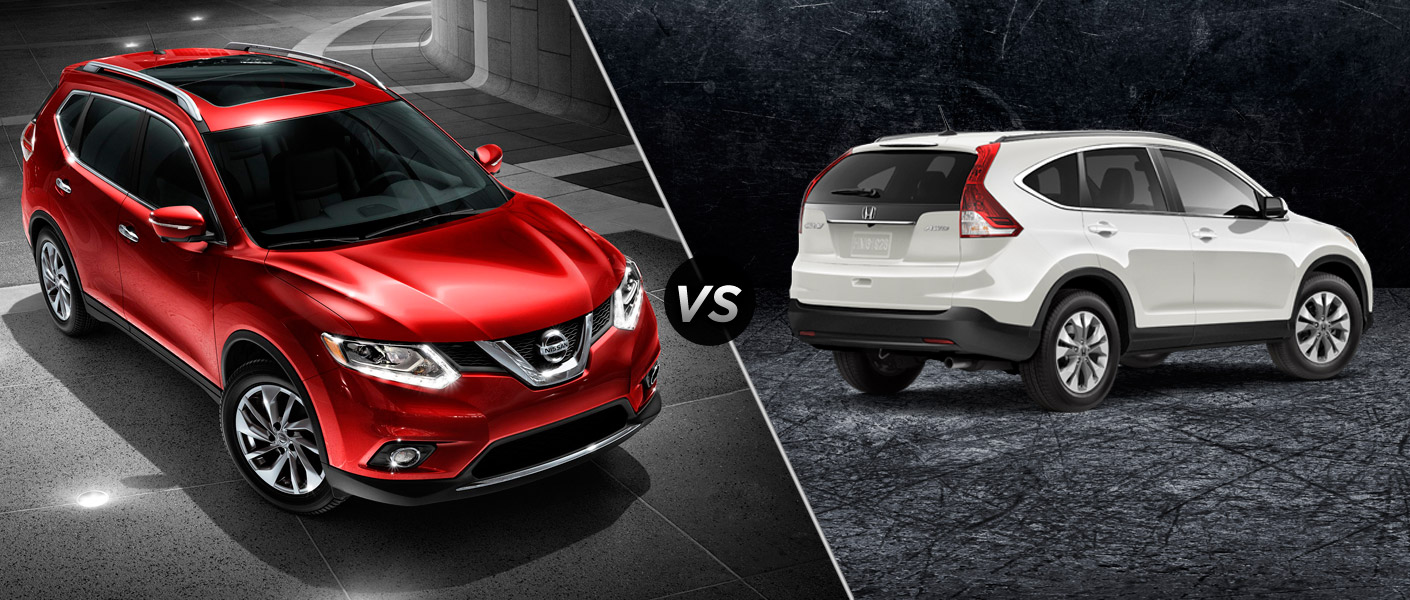 2014 Nissan Rogue
2014 Honda CR-V
33mpg
Highway Fuel Economy
31mpg
170hp
Horsepower
185hp
39.3cu.ft

Cargo Capacity

(w/ all seats in)

37.2cu.ft
$22,314
MSRP [1]
$22,876
2014 Nissan Rogue vs 2014 Honda CR-V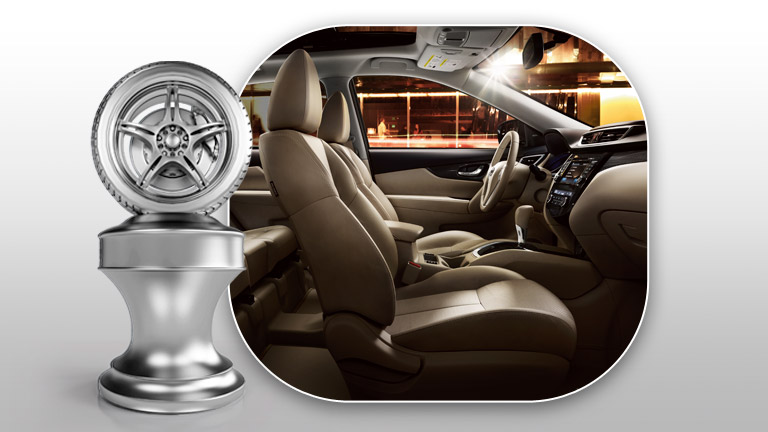 Directly compared to one another, 2014 Nissan Rogue vs 2014 Honda CR-V, the differences at a glance seem subtle. Both receive above average fuel economy in addition to being reasonably priced for single individuals and families, but with further exploration throughout the interior and exterior, the improvements of the 2014 Nissan Rogue are exceedingly more beneficial to both the driver and varied number of passengers alike.

Even though neither vehicle offers the choice of an upgradable engine, the 2014 Nissan Rogue does have a continuously variable-speed automatic transmission to make for an effortlessly stable ride. Also, with an improved physique, the 2014 Rogue is not only better looking, but is also more aerodynamic which contributes to a smooth ride and help keep the mpg higher than competitors. The 2014 CR-V also has made a few changes to its outward appearance including folding power side mirrors that can fold inward when parking spaces are a tight squeeze, and while driving, the driver's mirror was created to have a wide viewing angle to increase invisibility. The 2014 Rogue has virtually increased visibility by 360 degrees. Nissan's class exclusive Around View Mirror system utilizes all four wide-angle cameras to help see the entirety of your surroundings while backing-up or parking.
Spaciousness of the 2014 Nissan Rogue
When strictly comparing interior measurements, the 2014 Rogue offers a noticeably greater amount of room for both passengers and cargo. In terms of what those larger numbers mean, an optional third row of seating can be added, increasing the total number of passengers from 5 to 7. The 2014 CR-V can carry a maximum of 5 passengers, and the front seats have the option of being heated with hi/lo settings. As for the back row, these seats can be split 60/40 meaning they can be folded in a variety of ways to create unique storage possibilities with the pull of a single lever.

As for the 2014 Rogue, heated front seats are also offered, but they heat in a sequence that matches the natural warming process of your body. These seats were inspired by NASA, creating a more comfortable ride that reduces fatigue caused by driving long distances. Both the second and third rows of seating and the passenger seat can be folded down giving way to 70 cu.ft. of cargo space. Also, there are 18 different configurations available depending on what items need to be stored and if need be, the items can be privately stowed beneath a diving deck that creates two levels, disguising the lower half. One final noteworthy feature that benefits passengers, no matter where they might be seated, is the panoramic moon roof, letting in light and opening up the vehicle to the outdoors.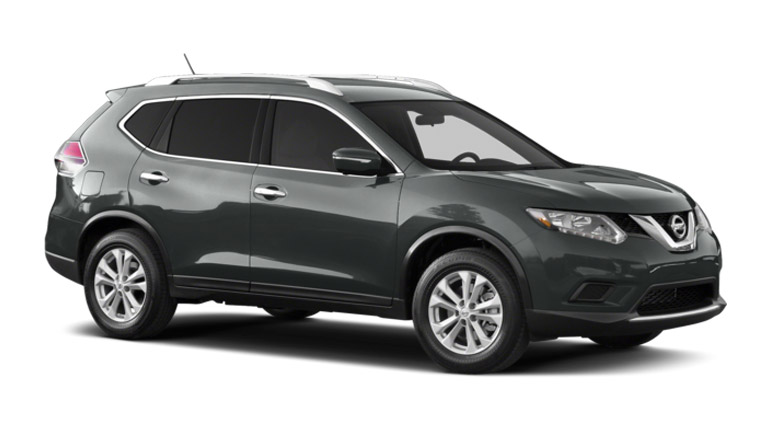 Why Choose Briggs Nissan?
There are so many reasons we believe you should come here to purchase your next vehicle or get your next service appointment. The most obvious has to be that we have an outstanding selection of new and used cars in
Manhattan, KS
. And the people that you will meet here are among the best in the entire industry. This includes the members of our service center that specializes in providing car repair and maintenance in Manhattan, KS that is fast and effective. Maybe it just comes down to the fact that you will be treated right when you come to Briggs Nissan. Quality cars, great service and good people. What more could you ask for from a car dealership?
Sales Hours
Monday-Thursday:
8:30 AM - 8:00 PM
Friday-Saturday:
8:30 AM - 6:00 PM
Service Hours
Monday-Friday:
7:30 AM - 6:00 PM
Saturday:
8:00 AM - 4:00 PM