Pre-Owned 2012 NISSAN ALTIMA Manhattan Kansas
CVT, Cruise, Power Windows & Locks, Intelligent Key, AM/FM/CD with Auxiliary port, Vehicle Dynamic Control with Cloth Interior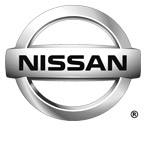 Innovation that lasts. Innovation for all.
Over the past decade, the Nissan Altima has been one of the best-selling mid-size family cars around. It cuts a distinct profile, yet remains simply classic. The gimmick-free interior keeps the Altima looking fresh inside while the cleanly styled exterior will turn heads at every corner. This is a solid pick for a mid-size sedan, particularly if you are looking for something with a bit of sporting flair. The response steering and capable chasis makes for a quiet ride and the available electronic features will allow you to be a tech expert on any level.
Call our Internet Hotline Now!
(785) 565-5506